Top 4 Benefits of Aloe Vera for Skin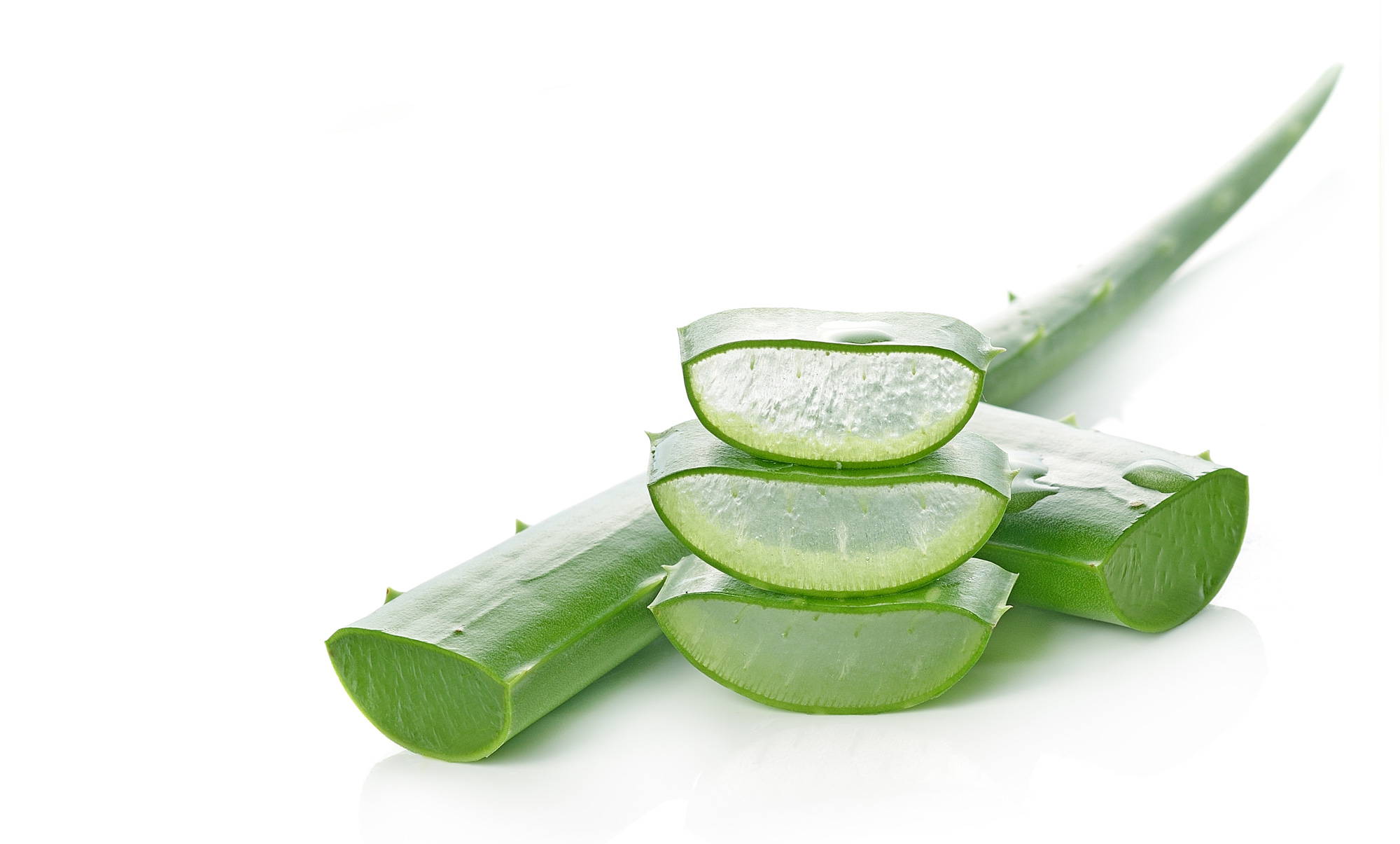 Get dewy, hydrated summer skin with our favorite skin-soother: organic Aloe Vera. Extracted from the leaves of the Aloe plant, this healing remedy is easily absorbed into the skin, providing instant moisture to soothe redness and irritation, repair sun damage, and smooth the appearance of fine lines.
It's no secret we are obsessed with the benefits of Aloe! Organic Aloe Leaf Gel Juice is the base ingredient in our advanced anti-aging Seeds of Youth Serum, the Luminous Botanical Face Mist, and our newest addition, the Velvet Botanical Moisturizer.
While Aloe is intensely healing for sun-kissed skin, remember nothing replaces SPF in your routine. Think of Aloe as SPF's partner-in-crime to keep skin looking refreshed, healthy, and glowing!
Kickstart your summer skin routine and have some fun in the sun (with soothing Aloe afterwards, of course!)
---
Intensely Moisturizing
The inner layer of the Aloe Leaf is made up of 99.5% water, providing fast-acting hydration to quench tight, dry skin. Regular use of aloe-infused skincare helps to prevent trans-epidermal water loss, which occurs when skin is dehydrated and flaky.
---
Soothes Redness and Irritation
Aloe contains polysaccharides with anti-inflammatory benefits to calm the skin and reduce the look of redness and irritation.
---
Repairs Skin After Sun Exposure
Organic Aloe Leaf Gel is rich in Vitamins A, B, C, D and E as well as minerals like magnesium, potassium and zinc to replenish moisture and heal the skin after a day in the sun.
---
Youth-Promoting
Boosts collagen production and smooths the skin to help reduce the appearance of fine lines and wrinkles. Aloe helps build a healthy skin barrier to keep moisture locked in for a plumper appearance.
---
Our Aloe-Infused Collection:
---
---
---
---
---
1. Refresh & Tone Skin
Revive skin with a cooling spritz of the Luminous Botanical Face Mist. The organic Aloe Leaf Juice base is infused with anti-inflammatory Sugar Beet Extract to maintain optimal moisturization.
2. Treat
Replenish and firm the skin with a few pumps of our anti-aging Seeds of Youth Serum on the face, neck, and decollete. The infusion of organic Aloe Leaf Gel and Hyaluronic Acid bonds moisture within the skin, forming a barrier to keep hydration locked in for plumper, younger-looking skin.
3. Moisturize
Apply the Velvet Botanical Moisturizer as the final step to lock in hydration. The creamy, nourishing formula targets dry, rough and flaky skin, improves the appearance of irritation, and restores skin smoothness and suppleness.
---
For maximum results, all of our products are infused with cold-pressed Jojoba Oil, a perfect pairing to Aloe to increase its soothing and hydrating benefits.
Our take on summer whites - try our coveted collection of aloe-infused skincare after your next day in the sun!
---
---
---