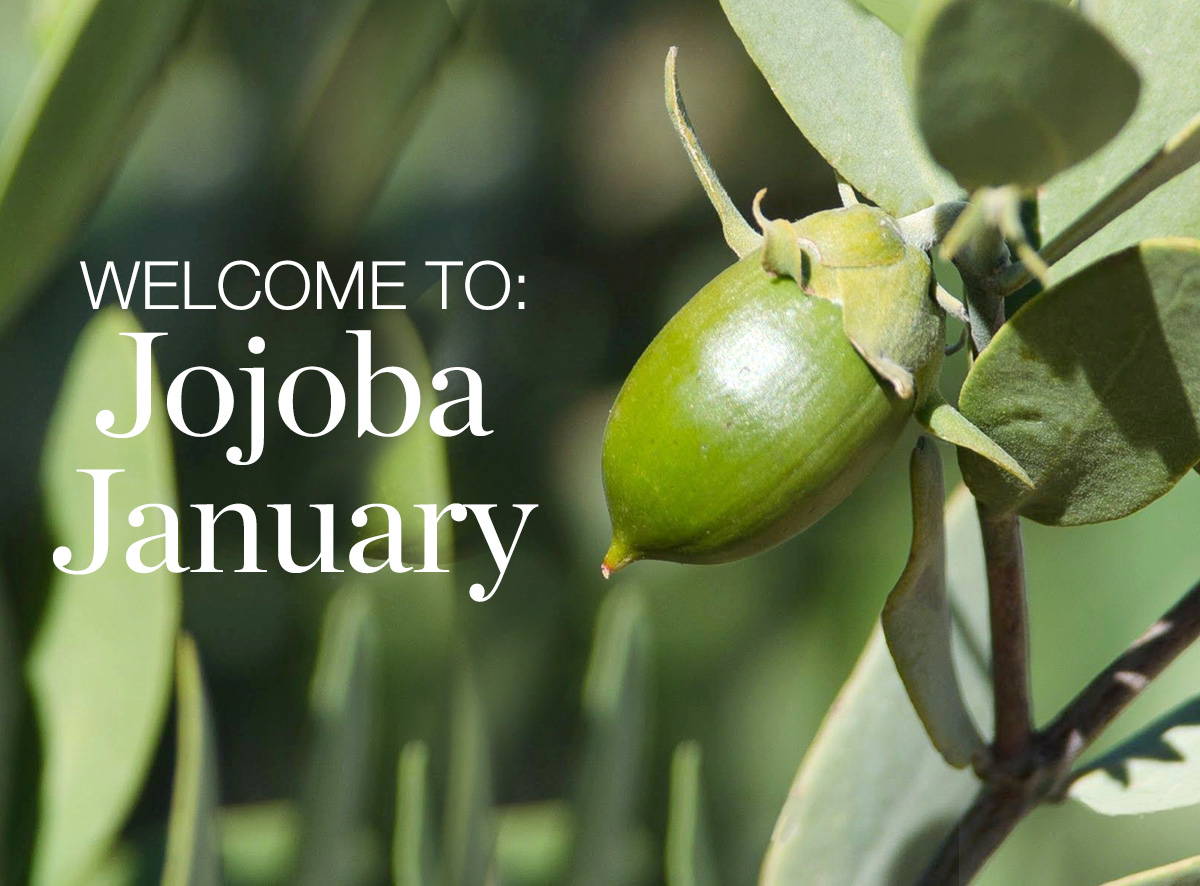 We're kicking off the new year with #JojobaJanuary, a celebration of our hero ingredient, cold-pressed organic Jojoba Oil.
Wholesome, straight from the earth, organic ingredients are at the core of the Ogee collection, that's why Jojoba Oil is infused into every single one of our products. A miracle oil known for its numerous benefits, Marie Claire calls our Jojoba Oil "the new oil bloom."
Pronounced (huh-ho-buh), Our Jojoba Plants are harvested in Arizona on a Certified Organic farm in the Sonoran Desert. When mature, the seeds are cold-pressed to retain maximum antioxidants and nutrients, ensuring the highest level of potency and purity.
---
Top 10 Benefits of Jojoba Oil:
Jojoba Oil is what makes our simple, certified organic formulas so unique. Jojoba is referred to as an "oil" but is in fact a liquid wax, which makes all the difference. Keep reading for why our hero ingredient is so transformative for your skin...
---
Unlike other popular skincare oils available, Jojoba Oil is a liquid crystalline wax that has a very similar structure to the skin's natural sebum. This allows for remarkably easy absorption to replenish dry skin while balancing oil production and moisture.
---
2. Long-Lasting Moisturization
Jojoba Oil functions as both an occlusive and an emollient, meaning it seals moisture within the skin and pevents water loss for long-lasting hydration.
---
This oil instantly melts into the skin, minimizing the size of pores and improving the skin's texture for a smooth and supple surface.
---
4. Improves Appearance of Skin
Rich in antioxidants and nutrients like Vitamin E and B, this multi-tasking oil helps brighten the appearance of skin for a natural, healthy-looking glow from the inside out.
---
Clinical studies have demonstrated that a single application of pure Jojoba Oil increased skin smoothness. Its natural emollience nourishes and softens, while strengthening the skin barrier and promoting the appearance of natural repair.
---
For plump and youthful-looking skin, this superior hydrator renews skin cells and improves skin elasticity, which improves the appearance of fine lines and helps to prevent the appearance of wrinkles.
---
Long used by Native Americans for its wound healing benefits, Jojoba Oil is full of nutrients to help tame inflammation, calm redness, and soothe sunburnt or wind-chilled skin.
---
Jojoba Oil naturally deters microbes, helping to prevent the growth of bacteria on skin. Most conventional acne treatments strip the skin of its natural oils, so the skin will compensate by producing even more oil, creating the perfect storm for acne and blemishes to arise. Jojoba helps to balance oil production, keeping skin calm and comfortable.
---
9. Non-Acnegenic (won't clog pores)
Your skin will drink this right up! Jojoba absorbs faster than other oils so it won't clog pores or leave behind a greasy residue. Its non-acnegenic properties make it suitable for all skin types, including dry, sensitive, or even acne-prone skin, for hydration that's easy, never greasy.
---
In addition to using our Jojoba-infused products on your face, neck, and décolette, apply a few drops anywhere for whole body hydration. Or, add a few drops of our Jojoba Glow Face Oil or Velvet Botanical Moisturizer to your foundation for an added boost of dewy hydration.
This multi-functional oil will also combat ingrown hairs, soften cuticles, heal split ends, and boost hair shininess.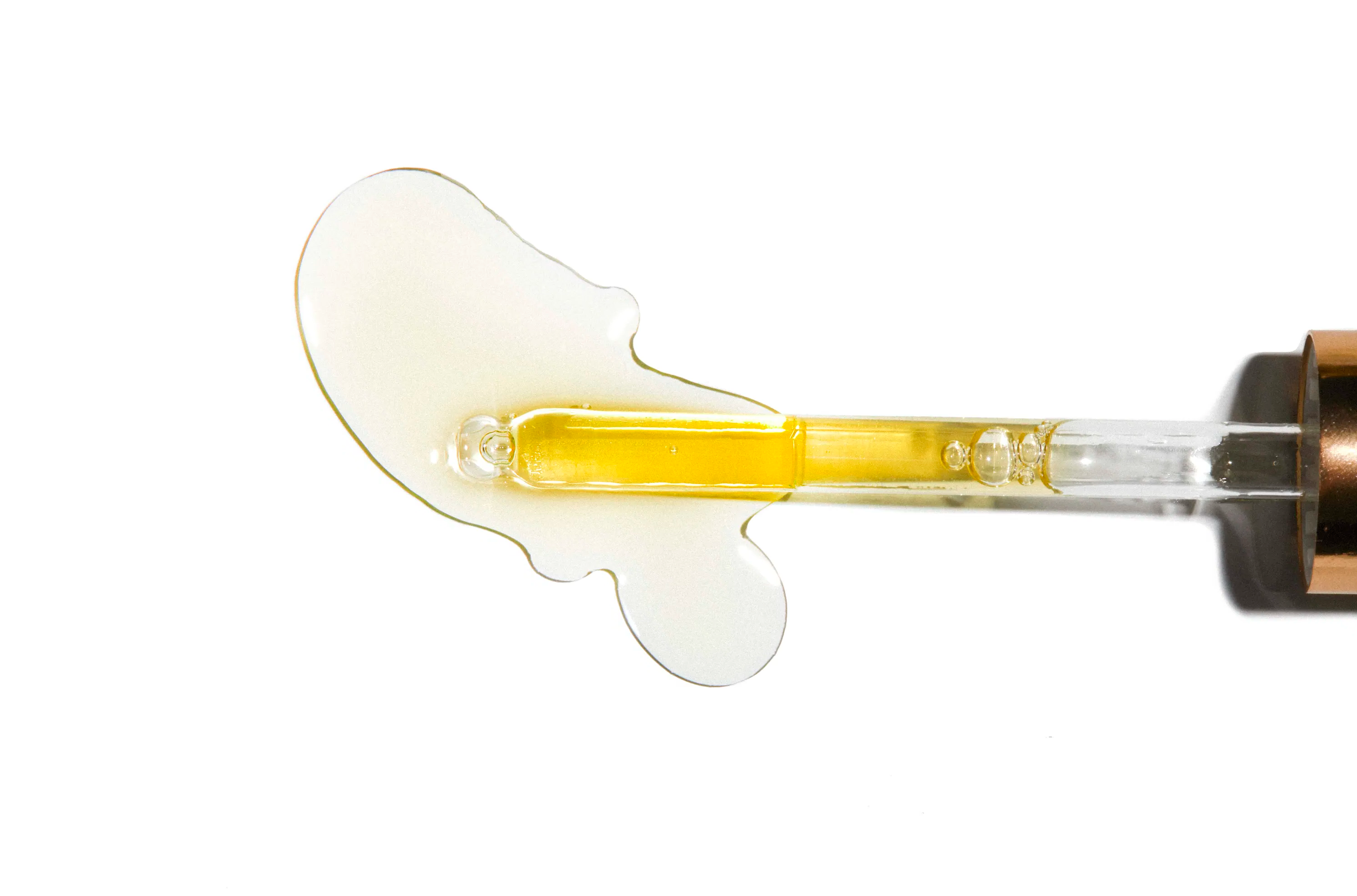 ---
Why Jojoba Is Our Hero Ingredient:
Nature's best-kept secret, now your own. Skincare experts agree that Jojba Oil is the secret to naturally-radiant, smooth, healthy, and glowing skin.
This miracle oil is a "one-size-fits-all," as its biocompatible molecular structure mimics our own naturally-produced oils, deeming it safe and effective for every skin type and all ages.
---
The Complete Jojoba Ritual:
Starting with skincare, our Liquid Gold Cleansing Oil and Gentle Glow Cleansing Cloths are formulated with Jojoba Oil to gently break down and dissolve makeup while washing away daily impurities. A Jojoba-based cleanser won't strip the skin but instead restore natural hydration.
Our Luminous Botanical Face Mist quenches dryness and preps the skin for application of our Seeds of Youth Serum, a high-performance stem cell treatment infused with Jojoba Oil to promote a balance of moisture.
Our Jojoba Glow Face Oil contains the highest concentration of our 100% organic Jojoba Oil, enriched with our signature essential oil blend. Due to Jojoba's unique, lightweight structure, it should be applied before the Velvet Botanical Moisturizer. Following the rule of "light to heavy" with skincare application, remember that Jojoba Oil has a small molecular structure that is lighter in weight than a cream. Follow up with our weightless, whipped Jojoba face cream to seal in moisture and leave skin silky-smooth.
Condition parched, dry lips with our Jojoba-infused lip treatment. Then, enhance your natural glow on the cheeks, eyelids, and lips with a blend of our color cosmetics, infused with Jojoba Oil to ensure long-lasting nourishment and skincare benefits with every application.
One high-performance oil with endless beauty benefits. Formulated into all of our skincare and makeup products, Jojoba Oil is the secret to naturally glowing skin, and as always, it's certified organic. Treat skin to our complete Jojoba-infused collection for a gorgeous, golden Jojoba glow.
Shop Our Jojoba Collection:
---
---