Our Anti-Aging Secret
Our Anti-Aging Secret: Edelweiss Stem Cells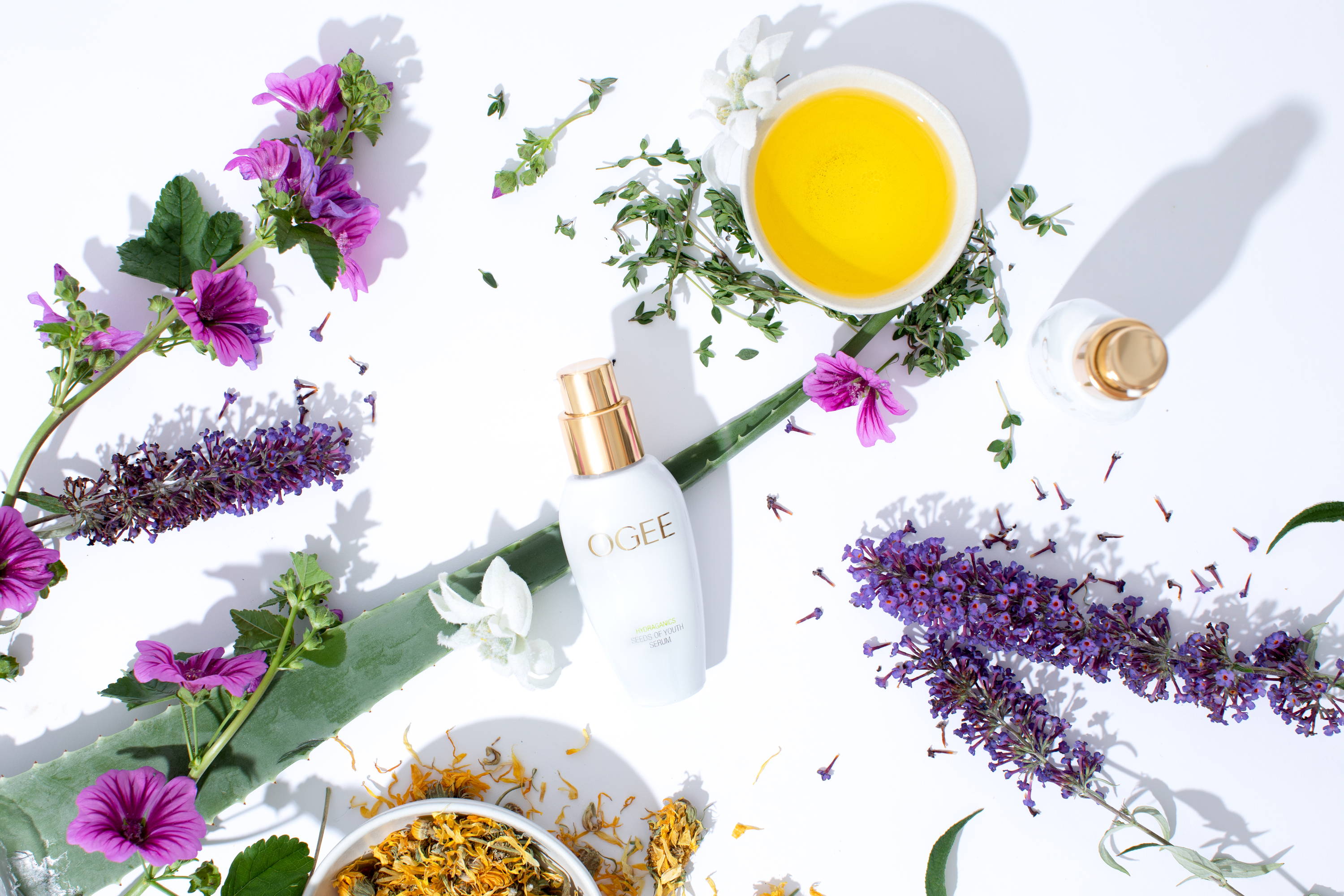 Treat skin with our ultimate anti-aging secret. The Seeds of Youth Serum is powered with Edelweiss Flower Stem Cells, a rare alpine floral known for its ability to combat free radicals and naturally reverse the signs of aging.
Benefits of Edelweiss Stem Cells:
1. Youth-Enhancing
Edelweiss' potent anti-aging stem cells contain compounds with more than 200% the antioxidant power of pure Vitamin C.
This antioxidant powerhouse protects against skin oxidation and increases luminosity, reducing the appearance of wrinkles after 22 days when used twice daily.
2. Protects Against Free Radical Damage
Edelweiss Flowers contain high levels of flavonoids that are rich in antioxidants to protect against free radical damage.
Grown wild on European mountain ranges, Edelweiss Flowers are accustomed to living at high altitudes, which has contributed to their ability to protect against environmental stressors and harmful UV rays.
3. Boosts Radiance & Luminosity
Edelweiss Flower Stem Cells have been clinically proven to increase the skin's natural luminosity by 325% after 40 days when used twice daily.
Find the good in nurturing your inner glow, so that it can radiate out.
---
Women who tested Edelweiss Flower Plant Stem Cells said their:
✓ Skin luminosity increased by 325%
✓ Skin hydration increased by 157%
✓ Skin firmness increased by 150%
✓ Skin smoothness increased by 111%
The Seeds of Youth Serum significantly reduces the look of wrinkle intensity and shows visible improvement in skin firmness and luminosity.
After 22 days of use, crow's feet wrinkle depth appearance was visibly reduced up to 36%.
---
---
1. Apply Seeds of Youth Serum AM & PM to freshly cleansed and toned skin.
2. Massage 1-2 pumps onto the face and neck starting from the center outwards.
3. To stimulate absorption and collagen production, gently tap the skin around the first signs of wrinkles, focusing on the forehead, under the eyes and around the smile.
4. Apply a few drops of Jojoba Glow Face Oil to lock in treatment and add an extra boost of hydration.
5. Seal in moistuire with Velvet Botanical Moisturizer for customizable hydration and silky smooth skin.
Experience the anti-aging power of Edelweiss Flower Stem Cells with every use for plumper, smoother, and younger-looker skin after 22 days.
---
---
---