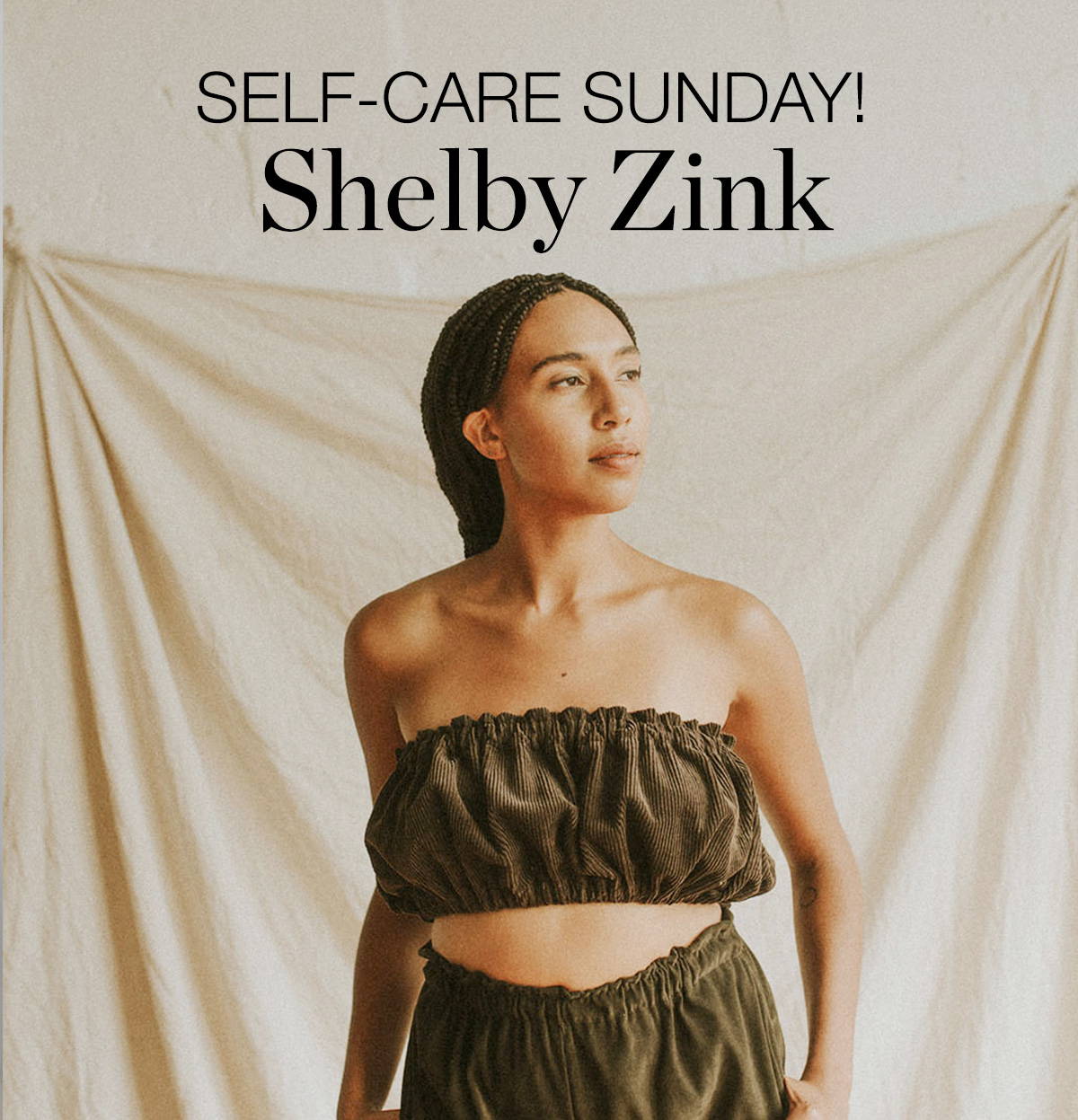 February was dedicated to self-love & self-care, so to close out the month, we interviewed our #BeyondCleanBeauty, Shelby on her Sunday rituals, wellness tips and feel-good beauty products.
Shelby Zink is a user experience & visual designer, passionate about creating accessible digital experiences and vibrant visuals. A current graduate student, she strives to live a holistic lifestyle with her fiancé, recently relocating from Seattle to a farm turned creative sanctuary in Vermont.
We chatted with Shelby about her Ogee favorites, why she takes breaks from technology and her intentions for 2021.
1. What are the self-care rituals you practice every Sunday?
Every Sunday, I make time for a homemade green smoothie, facial quasha, and stretching. Nourishing my body from the inside and out is essential for me to feel good and reset for a new week.
2. Which Ogee products do you use in your self-care routine?
I love using the Liquid Gold Cleansing Oil, especially in the winter when the air is so dry. I use the cleansing oil with my quasha tool—starting with a damp face, I apply the cleansing oil, massage my face with the quasha tool, then rinse. My skin looks and feels glorious after, it's a hydration game changer!
My go-to feel good makeup look is a natural glow with a juicy lip to highlight natural features. To do this I use my Sculpted Face Stick in Amber paired with the Tinted Sculpted Lip Oil in Nolana, Gardenia, or Petunia.
3. How did you practice self-love on Valentine's Day?
This Valentine's Day, I practiced self-love by slowing down & taking an evening completely checked out from my devices. I got dressed up, made a special home cooked meal & spent the evening dancing in the house. Nothing makes me feel more vibrant than moving to good music.
4. Have you picked up any new self-care rituals in the winter months?
Yes, this winter I've been doing some deep reflection and introspection, releasing thoughts that no longer serve me, setting new intentions for the year, and taking breaks off social media.
Stay connected with Shelby on Instagram @sheba__z and shelbyzink.com for more tips on self-care, organic beauty products, and living a happy and holistic lifestyle.
---