Celebrating 5 Years of Beyond Clean Beauty!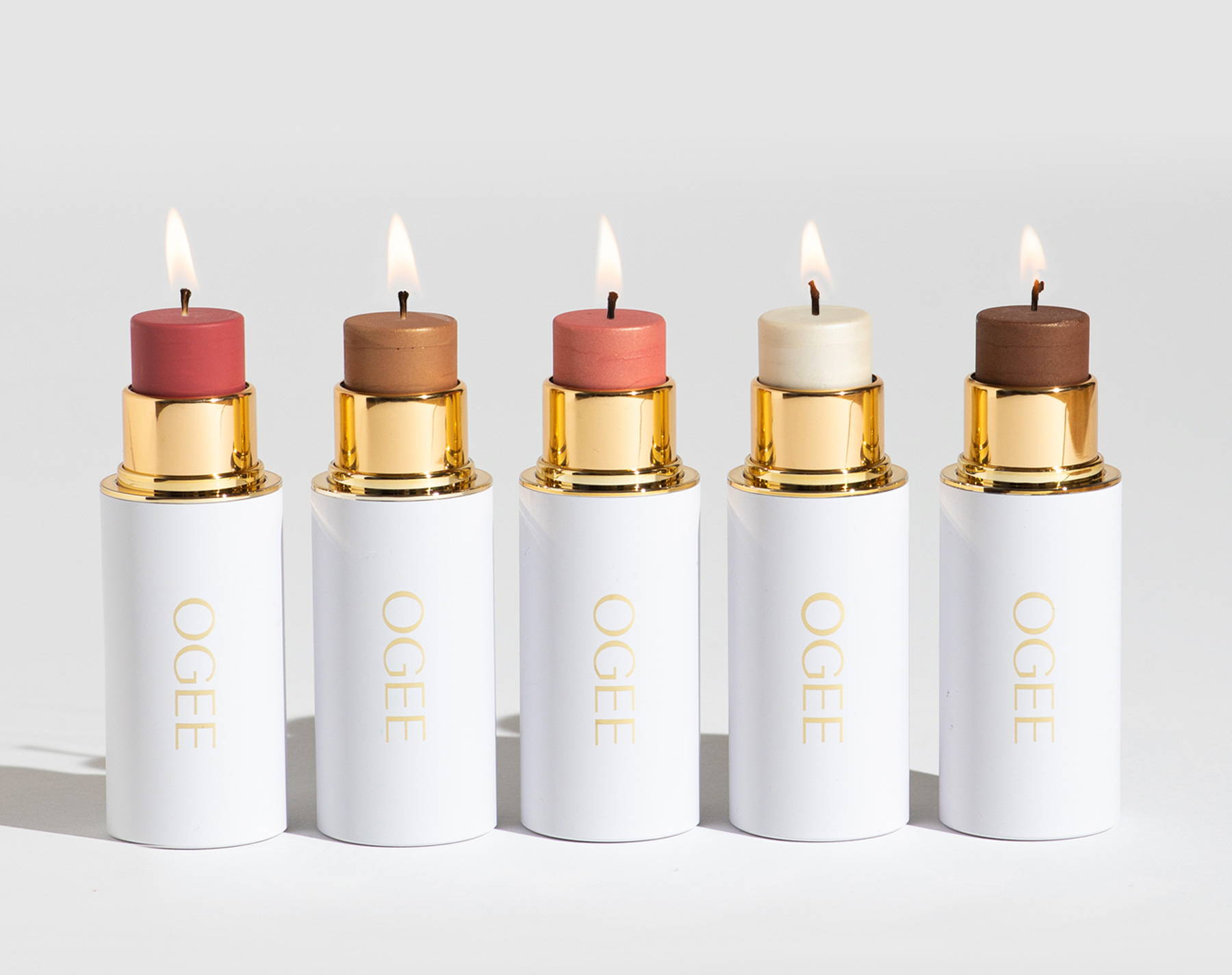 Our 5th birthday marks a major milestone on our journey to Beyond Clean Beauty, as we celebrate 5 years of Certified Organic and sustainable skincare.
We're glowing with gratitude from your continuous support. As a thank you gift, enjoy 20% off sitewide with the code: BDAYGLOW20.
In honor of our 5th birthday, let's reflect on 5 of our proudest accomplishments...
---
5 Award-Winning Face Sticks
We committed to going Beyond Clean Beauty when we infused our organic skincare solutions into color cosmetics and launched 5 new Sculpted Face Sticks.
Our Face Sticks quickly gained a cult-following and were awarded "Best Bronzer/Highlighter" in the 2020 Shape Beauty Awards!
"Ogee's Sculpted Face Sticks offer a gorgeous subtle shimmer," says one in-love editor from Shape Magazine.
---
5  Esteemed Certifications
Our formulations have continuously challenged the standards of conventional cosmetics, earning numerous product and sustainability certifications.
Ogee obtained Organic Certification by NSF, a strict, internationally recognized standard specifically designed for personal care products. Our products are formulated using only the highest quality 100% Natural, GMO-Free and Certified Organic ingredients.
We have a strict no animal testing policy, and are proudly certified Cruelty-Free by the Leaping Bunny Standard.
Sustainability is at the forefront of every step of product development, each product is blended, filled, and packed in the USA using 100% recycled paperboard.
---
5  Floral Essential Oil Blend
Our products are formulated with wholesome, straight-from-the-earth ingredients and never contain toxic fragrances.
We've enriched our skincare with our signature essential oil blend to deliver high-quality treatments paired with a gentle skin-enhancing scent.
Truly plant-powered, we've combined 5 unique florals; Davana, Galbanum, Geranium, Marigold, and Ylang Ylang in our simple-yet-effective essential oil blend.
---
5,000+ 5-Star Reviews
The reviews are in! We're so glad you love our products as much as we do. With over 5,000 5-star reviews, we'll let them speak for themselves...
---
---
---
50,000+ Instagram Followers
We love connecting with our community on our Instagram @ogee where we continue the conversation around organic cosmetics.
We've reached over 50K followers, a major milestone on our journey to provide #BeyondCleanBeauty to women across the globe!
Most importantly, we want to thank you for your loyal support of our organic beauty mission over the past 5 years.
The future of beauty is organic and at Ogee we are committed to rethinking the industry and lessening our eco-footprint as we innovate new sustainable packaging technologies in 2021.
Join us in celebrating 5 years of Beyond Clean Beauty and enjoy 20% off sitewide!
With gratitude,
- Ogee
---
---