Organic Makeup 101: Tips For Your Recent Purchase!
Watch our glowing beauty Caitlin apply the Ultimate Color Collection. Learn how to create the perfect no-makeup makeup look once your new beauty arrives!
---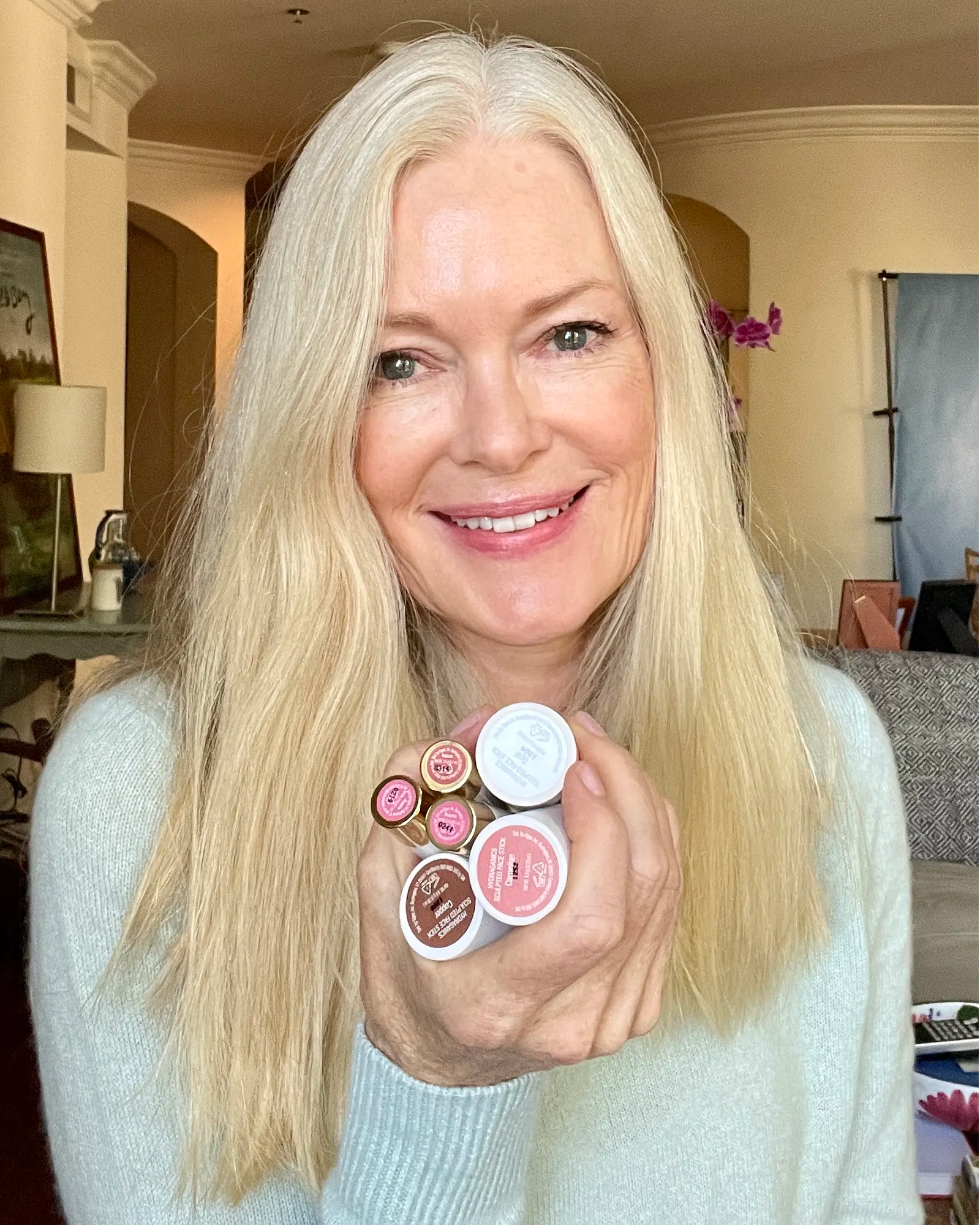 The Ultimate Color Collection features three Sculpted Face Sticks to enhance the natural contours of the face, as well as three Tinted Sculpted Lip Oils to define the lips with a hydrating pop of color.
This all-in-one set can be worn on the cheeks, eyelids, and lips to create a cohesive look. All 6 shades are designed to be worn together and consicously curated to create that lit-from-within glow.
---
Copper
A radiant cocoa bronze. Trace Copper along the hollows of the cheekbones, temples, sides of the nose, and jawline for a buildable bronze to sculpt and define features. Apply to the crease of the eyelids for a bronzey eyeshadow.
Carnelian
A luminous coral flush. Our most versatile shade, apply a few dabs of Carnelian to the cheeks as a subtle coral blush, the high points of the face for a golden peachy highlight, or to the eyelids for a warm champagne shimmer.
Opal
A stunning starlit highlight. Glide Opal on the tops of cheekbones, under the brow bone, along the cupids bow, and on the tip of the nose for an illuminant glow.
Begonia
Our best-selling reddish plum. Apply one layer for a sheer wash of color or additonal applications for a more opaque look. This universally flattering shade is perfect year-round.
Camellia
Our classic pink. This fun & flirty shade creates a sweet-yet-subtle look for the day or night.
Rosalia
A dusty rose with a soft, matte finish. Pair with Camellia for a beautiful botanical blend or layer on top of Begonia for a unique ombre finish.
---
---
Non-toxic and cruelty-free, our Sculpted Face Sticks and Tinted Lip Oils are Certified Organic by the NSF Organic Personal Care Standard to ensure only the highest quality and safest ingredients are used.
Rich in a hydrating blend of essential fatty acids and oils, both products are infused with our hero ingredient, cold-pressed, organic Jojoba Oil. The creamy, blendable formulas easily glide on the face and lips, nourishing the skin with a conditioning layer of buildable, beauty-enahcning color.
---
---